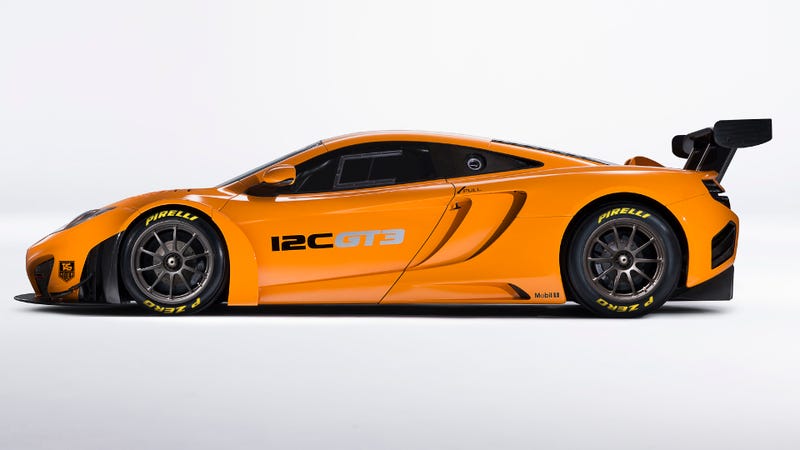 The people that brought you the crazy 650hp turbocharged Volvo S60s in the Pirelli World Challenge series are back with new cars that are even more unique—at least in North America.
Cadillac's monster CTSV's and Audi's R8s will have competition from Colorado's K-Pax racing once again in 2014, this time with a pair of twin-turbo V8 McLaren 12C GT3s, marking the first professional outing for the cars on this side of the pond.
"2014 sees the competitive debut for the 12C GT3 in the USA," said Andrew Kirkaldy, McLaren GT's managing director. "K-PAX Racing has a formidable record in the Pirelli World Challenge and we are excited about the prospect of working closely with them. It's quite simple, McLaren GT wants to win and K-PAX Racing prepares cars that have a proven track record at that. Seems like a perfect combination"
With everything from a twin-turbo Acura to clown-car racers like the Fiat 500, the 2014 version of the World Challenge Series could off some of the most diverse fields on the continent, and at the top, exotica like the 12C GT3 adds another must-see element to the rogue road racing series (continued).